Place du Souvenir Africain du 20 au 23 Avril 2019 - 10H - 20H
Corniche Ouest X Rue Aimé Césaire
DAKAR
,
SENEGAL
View Map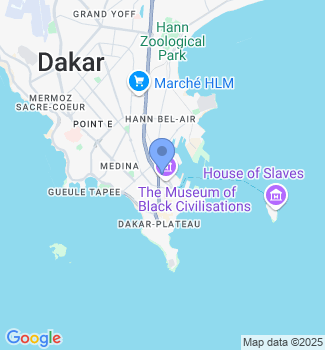 Erreur! You must select at least one ticket to continue.
Erreur! Please select a date and time before continuing.
Place du Souvenir Africain du 20 au 23 Avril 2019 - 10H - 20H
Corniche Ouest X Rue Aimé Césaire
DAKAR
,
SENEGAL
Voir la carte
Plus D'info
ESCAPE AFRICA ET FUTURCOM PLANET présentent: ☆ ★ PLANET A ★☆ Le festival des MANGAS, du GAMING et des COSPLAY Pour la première fois à Dakar!
Du 20 au 22 Avril 2019 à la Place du Souvenir

de 10H a 20H

Met ton cosplay et viens découvrir l'univers des mangas et du gaming !
Au programme des stands: ¥ Projection d'anime ¥ Decouverte et Lecture de manga

¥ Portrait Manga ¥ Concours de Dessin

¥ Concours de culture manga ¥ Test et concours de jeux videos ¥ Location et achat de cosplays ¥ Découverte cuisine japonaises et Plein d'autre stands
Pass Regulier: 5000 => 4 Coupons d'activité / Pass Vip : 10 000 => 6 Coupons d'activité / Pass 3 Jours: 15 000 => 15 Coupons d'activité
Infoline: 77 471 02 02 | 77 391 28 16 | 77 507 96 79
TOUS LES PRIX EN LIGNE SONT EN USD $